About Hammer Chiropractic Office
Trusted Chiropractic Care in Petaluma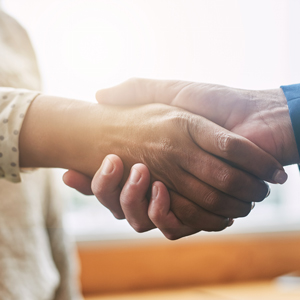 As a long-established staple of the Petaluma community, Dr. Hammer and Dr. Codd are passionate about helping the people feel better, move with ease, and improve their overall health and wellness. Between their combined career experience and vast knowledge of chiropractic and the body, you will know you are in the right place the second you walk through the door. Our office is a comfortable, friendly, and professional environment.
Our entire team is committed to assisting our patients in uncovering and resolving their pain and underlying health problems. We have helped thousands of patients achieve better health by restoring their mobility and helping them to live pain-free, active, and thriving lives.
We have been a Petaluma family practice since the 1970's, practicing in the same location since the mid 80's. Dr. Hammer and Dr. Codd appreciate the hometown feeling and connection that is found throughout the community. We are committed to educating and providing natural healthcare with easy access and reasonable fees to our community and surrounding areas. We continue to learn and finesse our techniques to better help patients. We are driven to give you the best service and chiropractic care.
MEET OUR DOCTORS

Help Your Whole Body Feel Better
Chiropractic helps the whole body feel and function better. The nervous system controls and coordinates all functions in your body. Pain in any part of the system is an indication of dysfunction, which can affect vital processes. When your nervous system is functioning properly your brain can effectively communicate to your body and your body can effectively send signals back to the brain, this is a communication highway. Aside from pain relief, our patients have reported better sleep, improved digestion, increased mental clarity, improved stamina, overall improved well-being and happiness.
Take The First Step
We want to get to the root cause of your aches and pain so you can move toward total healing. Contact us to make an appointment today.
---
About Hammer Chiropractic Office | (707) 763-0564