Cold Laser Therapy at Hammer Chiropractic Office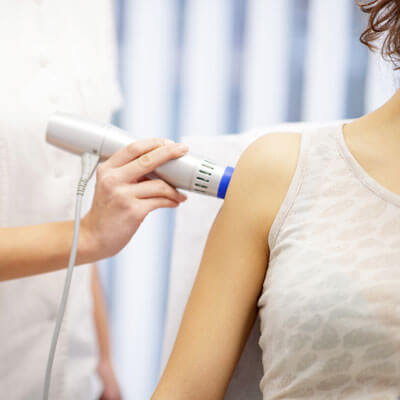 At Hammer Chiropractic Office, we'll do everything in our power to help your body achieve new levels of wellness. We offer cold laser therapy to reduce pain and inflammation, speeding up your body's healing process and improving your wellness results.
How It Works
Also called low-level laser (light) therapy (LLLT), this drug-free pain solution is clinically proven to accelerate the healing process of countless conditions. It works by using specific wavelengths of red light to penetrate down to the cellular level. Healing then starts in the cells and extends throughout the targeted soft tissues.
This FDA-approved service is completely safe and has no known side effects. In addition to pain relief, it also boosts circulation and promotes faster healing.
Conditions That Benefit From Laser
We've seen this therapy help patients with many conditions, including:
Acute and chronic pain
Arthritis
Back pain
Bursitis
Carpal tunnel syndrome
Fibromyalgia
Ligament sprains
Muscle strain
Soft tissue injuries
Tendonitis
Tennis elbow
Wound healing
We'll talk with you about your unique situation and whether this service would be appropriate for you. For best results, we recommend pairing this therapy together with
chiropractic adjustments
.
What to Expect
Our doctors will use a handheld device about the size of a flashlight to direct the laser over the injured area for 30 seconds up to several minutes. Some patients feel a slight tingling, but it shouldn't be uncomfortable in any way. Each session takes about 10 minutes. We'll talk with you about how many sessions you need based on your specific condition, as we personalize care for everyone. This technique is an additional service and is not included in regular care. Ask about how you can save with one of our cold laser packages.
Book an Appointment
Boost your healing process and achieve your wellness goals faster. Schedule your first visit now.
CONTACT US
---
Cold Laser Therapy Petaluma CA | (707) 763-0564