Nutritional Counseling at Hammer Chiropractic Office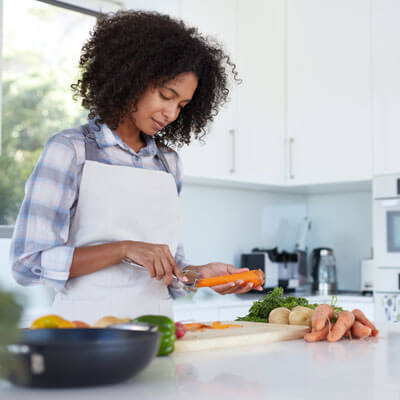 At Hammer Chiropractic Office, we care about whole-body health. Every system of your body is interconnected. A problem in the spine, joints, or muscles may be partially due to the foods you're eating.
Our doctors provide personalized nutritional counseling as a regular part of chiropractic care. We work with you to develop an approach to food that works for you, helping you get more out of adjustments and improving your long-term wellness.
The Recipe for Wellness
The foods you eat are the building blocks of your body. If you're regularly choosing junk food and sugar, you're likely to feel troubling symptoms as a result. Your body can only thrive when it's receiving all the nutrients it needs for daily functioning. Unfortunately, the standard American diet is full of processed foods and unhealthy ingredients, increasing your risk of discomfort and disease.
Improving your eating habits helps your gut heal, decreases chronic inflammation and makes adjustments more effective. It's essential to understand what to eat and what not to eat so you can feel like the best version of yourself.
Helping You Eat Well for Life
It can feel overwhelming to break lifelong habits—but you don't have to do it alone. We'll support you in changing the way you eat so you know exactly what you need, every step of the way.
During a typical chiropractic visit, Dr. Hammer and Dr. Hammer-Codd will talk to you about ideas to help you build a whole-food, reduced-sugar eating plan. We don't promote trendy, short-term diets. Instead, we coach you to eat for balance so you can sustain a healthy approach to food for life.
We may also talk with you about supplements, depending on your body's particular needs. Our clinic offers Standard Process and Fullscript supplements so you can access many major brands in one place while knowing you're choosing clean ingredients.
Realign Your Approach to Food Today
We'd love to help you explore the many benefits of nutritional counseling. Schedule an appointment today.
CONTACT US
---
Nutritional Counseling Petaluma CA | (707) 763-0564